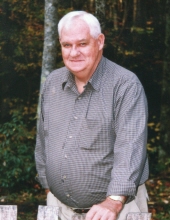 Obituary for Orgus Seals
Orgus Seals, age 81, of Mallie, KY, passed away Tuesday, February 6, 2018, at Hazard Appalachian Reg. Med. Ct. in Hazard, KY.
He was born at Bath, KY on August 21, 1936 to Owens Seals and Lyda Combs Seals.
He is survived by:
Wife - Naomi Ruth Seals
Son - Orgus Craig (Regina) Seals
Daughter - Candace Seals (Dr. Kenneth) Slone
Grandchildren - Stephen Andrew (Jessica) Slone,
Jordan Orgus Seals, William Alexander Slone and Joseph Craig Seals
Brother and Sisters - Clarita Sturdivant, Florine Couch,
Rignita Jones, Glinda Lou Dallas and Teddy Little
Cousin - Patty Lynn Smith
Preceded in death by Parents - Owen and Lyda Seals
Brothers - Cornelius Seals and Freddy Little
Funeral services for Orgus Seals will be held at the Hindman Funeral Services Chapel, Saturday, February 10, 2018 at 11:00AM with Dr. Kenneth Slone and Larry Parke officiating. Burial will follow at Carr Fork Memorial at Litt Carr, KY. Visitation will be held at the Chapel, Friday evening from 6PM to 9PM with singing services at 7PM.
In lieu of flowers memorials may be made to: Smithsboro Baptist Church and Gideons.