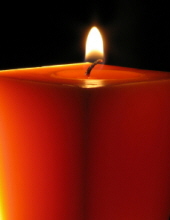 Obituary for Thomas Keen Edenfield Jr.
Thomas Keen Edenfield Jr., age 75, of Hazard, KY, passed away Friday, July 6, 2018 at the Wells Hospice Center, Hazard, KY.
He was born in Chattanooga, TN on May 8, 1943 to Thomas Keen Edenfield Sr. and Francis Love Edenfield.
He is survived by his Wife - Deborah Edenfield; 4 Children - Thomas Keen (Kari) Edenfield III, Andrew Ward (Shayla) Edenfield, Stuart Douglas Edenfield and Curtis Arthur (Jennifer) Edenfield; Stepson - David (Diane) Hess; Grandchildren - Violet Ann Edenfield, Hunter Arthur Edenfield, David Jack Hess, Steven Marshall Hess; Sisters - Marilove Challenger and Dianne Edwards.
Burial will be scheduled at a later date in the Bonaventure Cemetery in Savannah, GA.