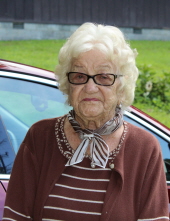 Obituary for Margaret Lovins Combs
Margaret Lovins Combs, age 103, of Fisty, Kentucky, passed away Thursday, July 26, 2018 in Cincinnati, Ohio.

She was born at Emmalena, Kentucky to George Lovins and Monnie Hudson Lovins

Survivors
2 Daughters- Dale Gay of Dayton, Ohio and Wilhemenia (Owen) Ritchie
2 Sons- Billy R. Combs of Cincinnati, Ohio and Donald J. (Anna) Combs of West Chester, Ohio
Host of Grandchildren, Great Grandchildren and Great Great Grandchildren

Preceded in death by husband- Bentley Combs and Pardee L. Combs
2 Daughters- Martha Combs and Evalee Gay
Step Sons- Ernest Combs and Clarence Combs
Step Daughter- Ruth Combs
Grandson- Michael Combs

Funeral services for Margaret Combs will be held 1 PM Monday, July 30, 2018 at the Hindman Funeral Services Chapel with Randy Combs, Dylan Combs and Eldon wall officiating. Burial will follow in the Combs Cemetery at Emmalena, KY. Friends may call for visitation after 12 Noon Monday prior to the funeral.

.
Cemetery Details
Location
Combs Cemetery
.
.
Emmalena, KY 41740